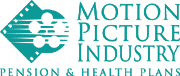 We are able to provide care to patients who are covered by a variety of health insurance providers, including the standard PPO networks graphically represented below. It is important to note the following caveats:
We do not accept individual, family and group plans that are purchased in conjunction with the Affordable Care Act (Obamacare, Covered California, etc.). We find these plans limit the care of our patients.
If you have an individual plan (not a group plan), we only accept those plans that are approved and "grandfathered" as indicated in the ACA law.
We are unable to accept EPO networks and other limited provider networks. We do not wish to provide a service that limits the choices available to our patients.
If you have any questions, simply call our billing department at 1-818-239-2435 or email Carolina Caruso at carolina@reedwilson.com.

Affordable Care Act (ACA) or Obamacare
We are not providers of any insurance sponsored by the ACA (Obamacare). This includes insurances purchased through Federal or State Exchanges such as Covered California. We do not believe that we can provide you with the outstanding care you deserve under these plans and, therefore, we do not accept any ACA related insurance products.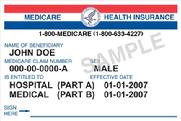 Medicare
We welcome Medicare patients. For your convenience, we have just returned to being "participating" Medicare Providers. This means we accept your Medicare insurance and take assignment on the payment.
Sorry, No HMOs
Unfortunately, we do not believe that we can provide you with outstanding care in an HMO environment and, therefore, we do not accept any HMO managed care contracts.
Billing
Medical billing is truly a labyrinth. We all need someone with special skills to help guide us, whether we are the patient or the physician. We have done exhaustive research for a knowledgeable, friendly and professional billing partner. If you have any questions at any time regarding your bill we will personally be able to answer most questions.
Please feel free to call Carolina Caruso at 1-818-239-2435 with any questions or concerns you may have. You may also email her with any questions at the following address: carolina@reedwilson.com.